3 and 4 bedroom homes with 2 Car Garages in new Community
Quick Delivery Home
175 Fawn Lane, Grasonville, MD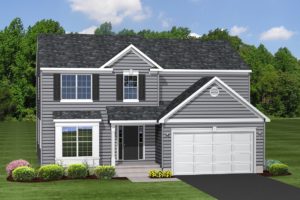 4 Bedroom, 2.5 bath home featuring 9 foot ceilings on the first floor, front porch, granite kitchen countertops, hardwood flooring, luxurious master suite and finished Sky Basement.
Will be available in February 2018.
(Rendering for Illustrative Purposes Only)
Mallard Homes is a division of Mallard Construction Group, Inc. one of the area's most experienced residential home builders and respected general contractors, specializing in new construction, land development, site work, design, and construction. Founded in 1983, Mallard Construction Group, Inc. has built a reputation for quality, excellence, and integrity. Together with our team of architects, engineers, and subcontractors, we work toward one unitary goal, to build a quality product that satisfies our clients' needs, on time and within budget. Contact us to find out how our suite of services may be customized to provide exactly the solution you need.